Here at ohDEER, we pledge to always deliver an all natural solution to your pest problems, all the time! Both our Tick & Mosquito repellant and Deer Control solution are completely free of chemicals…here is why!
1. We are wildlife lovers!
We love wildlife so we do all we can to avoid harming other wildlife including plants and animals. Our techs are even trained to avoid spraying bees and other beneficial insects. 
2. Safe for kids 
Here at ohDEER, family comes first! Our chemical-free solution makes your yard a safe place for kids to play in. You can even be outside while we are spraying and play in your yard immediately after without a wait time. 
"As a father with two children of my own, I truly believe that offering a natural deer, tick and mosquito control solution is the only way to go." –Founder Kurt Upham 
3. Safe for pets 
We also know that pets are part of the family! That's why our solutions are safe for dogs and cats in case they eat something sprayed with our solution. Protecting pets from ticks does our customers no good if they're worried about protecting their pets from our solution. 
4. Scent 
There is no lingering chemical smell that reeks your yard of pesticides after spraying. Our solutions leave behind the subtle scents of essential oils that go away not long after spraying!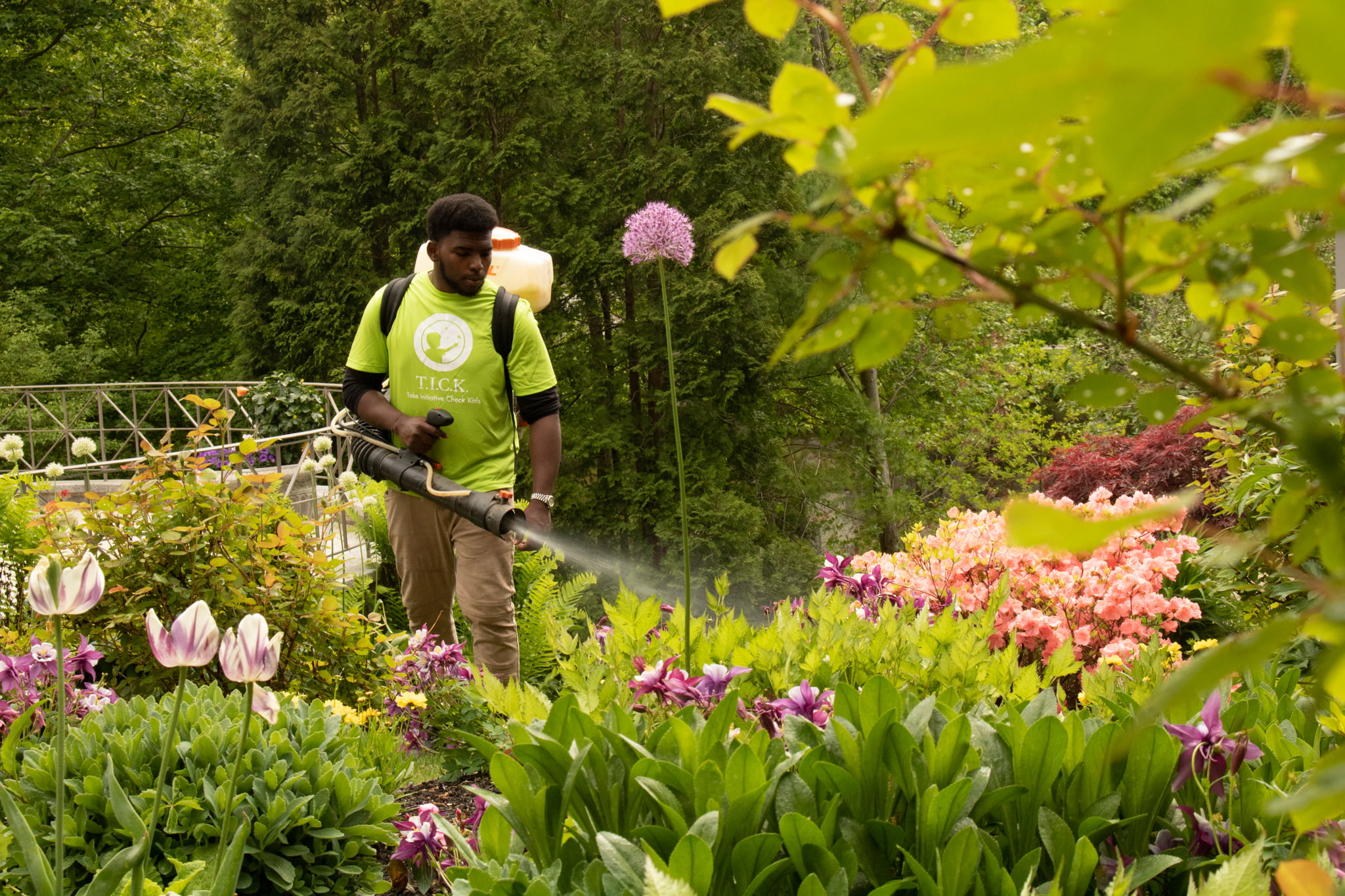 5. Safe for techs 
We care about the safety of our techs out in the field! Using all-natural solutions means our technicians do not have to wear a gas mask while spraying and don't have to worry about the effects of spraying.
Give us a call to schedule a spraying of our all natural Tick & Mosquito repellant or our all natural Deer Control solution! Here at ohDEER we are all natural, all the time.