As the crisp autumn air sets in and the leaves begin to change colors, it's time to embrace the cozy and festive spirit of fall. One of the best ways to celebrate this enchanting season is by adorning your home with charming and inviting decorations. From your front yard to your porch, there are countless creative ways to make your house the standout in the neighborhood. And what's even better, you can achieve this while staying true to your commitment to all-natural pest control. In this blog post, we'll explore a variety of fall decoration ideas that will not only beautify your surroundings but also keep unwanted pests at bay.
Front Yard Fall Decorations
Pumpkin Bonfire: Illuminate your front yard with a magical pumpkin bonfire. Carve pumpkins with a flame pattern, and place candles inside for a warm and inviting glow that will mesmerize your guests and keep bugs at bay.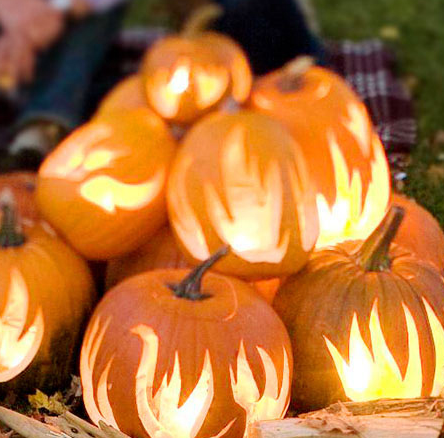 Scarecrows: Start your fall decoration journey with friendly scarecrows that not only add a touch of nostalgia but also serve as a natural deterrent to birds and other critters that might harm your garden!

Pumpkin & Gourd Arrangement: Create a rustic and charming display by arranging pumpkins and gourds in a wagon or wheelbarrow at your front yard. This not only adds aesthetic appeal but also keeps your produce safe from ground pests. Beware, hungry deer may eat pumpkins and gourds in your yard as a snack!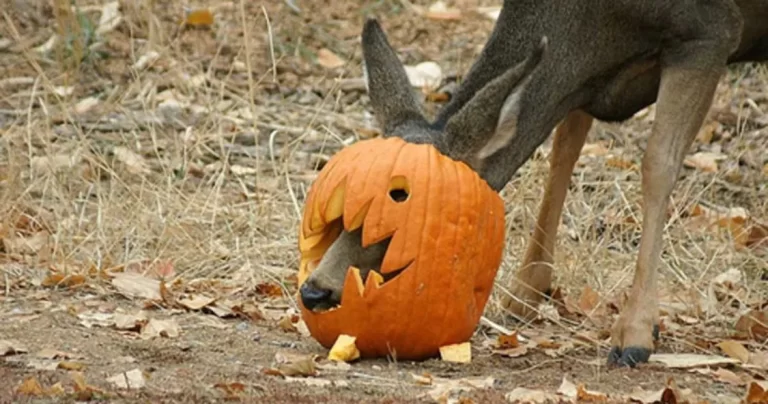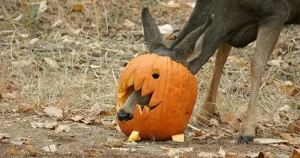 Halloween Spirit: Embrace the spooky season by decorating your front yard with Halloween-themed items like giant fake spiders and spiderwebs. Another fun idea is burying fake feet and hands half way sticking out of the ground! 
Pumpkin Decorations
Painted Creations: Instead of carving, try painting pumpkins with vibrant colors and patterns. This not only reduces pumpkin waste but also extends the life of your decorations.

Etched Pumpkins: Etching designs onto pumpkins is another creative way to make your pumpkins stand out. Plus, it won't attract pests as readily as carved pumpkins.

Carved Creations: If you're a fan of traditional carving, go for it! Just remember to place your carved pumpkins on a raised surface to prevent critters like squirrels from nibbling on them.

Princess Pumpkin to Carriage: Transform a pumpkin into a fairytale carriage by adding some pink paint and glitter. This enchanting decoration is sure to capture the imagination of passersby.

Monogrammed Pumpkins: Personalize your fall decorations by monogramming pumpkins with your last name or house number.

Candy Corn with Spray Paint: Give candy corn pumpkins a makeover with a coat of white and yellow spray paint. Use newspaper to cover the stem!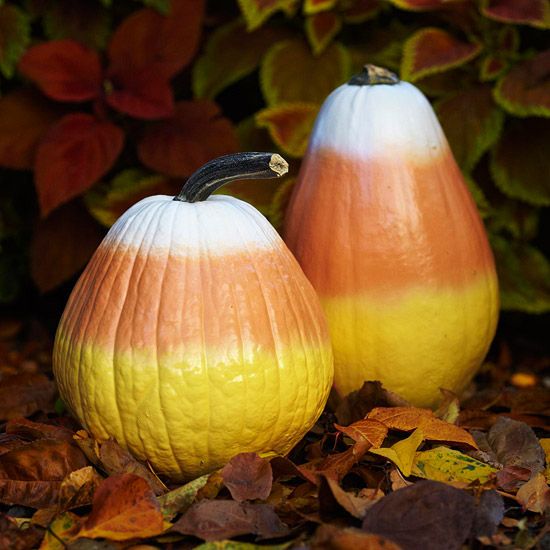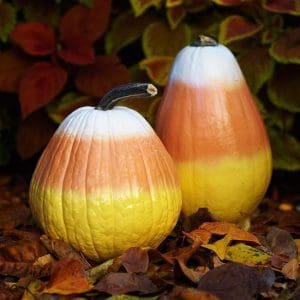 Pumpkin Vase: For a unique twist, turn a pumpkin into a vase for your favorite fall flowers. To make the arrangement last longer, place the flowers in a separate vase of water that fits inside the pumpkin.
Porch Decorations
Corn Stalks: Frame your porch with corn stalks for a rustic and harvest-inspired look. 

Mums: Brighten up your porch with colorful mums in various pots. 

Hay Bales: Create a cozy and country vibe with hay bales on your porch. They provide seating and elevate your decorations.

Wooden Baskets: Display your fall finds in wooden baskets for a rustic touch. 

Wreaths: Hang an autumn-themed wreath on your front door, complete with rustic orange and brown leaves and flowers.
With these fall decorating ideas, your house will be the talk of the neighborhood! So, grab your pumpkins, gather your materials, and let your creativity shine this fall season!