Wondering what white tails are up to during March? We've got the inside scoop. 
As spring comes around, March is a period of tremendous transformation for white tailed deer. This time period can be viewed as an end to the toughest period of their annual life cycle after having endured breeding season, losing weight from diminished food sources and months of extreme weather. 
In March, deer are either granted warmer temperatures to deliver an early spring or another painfully cold month with scarce food. Either way, March is the turning point for the next stage of their life cycle. As the weather warms up, food sources become available again and their metabolism kicks into high gear.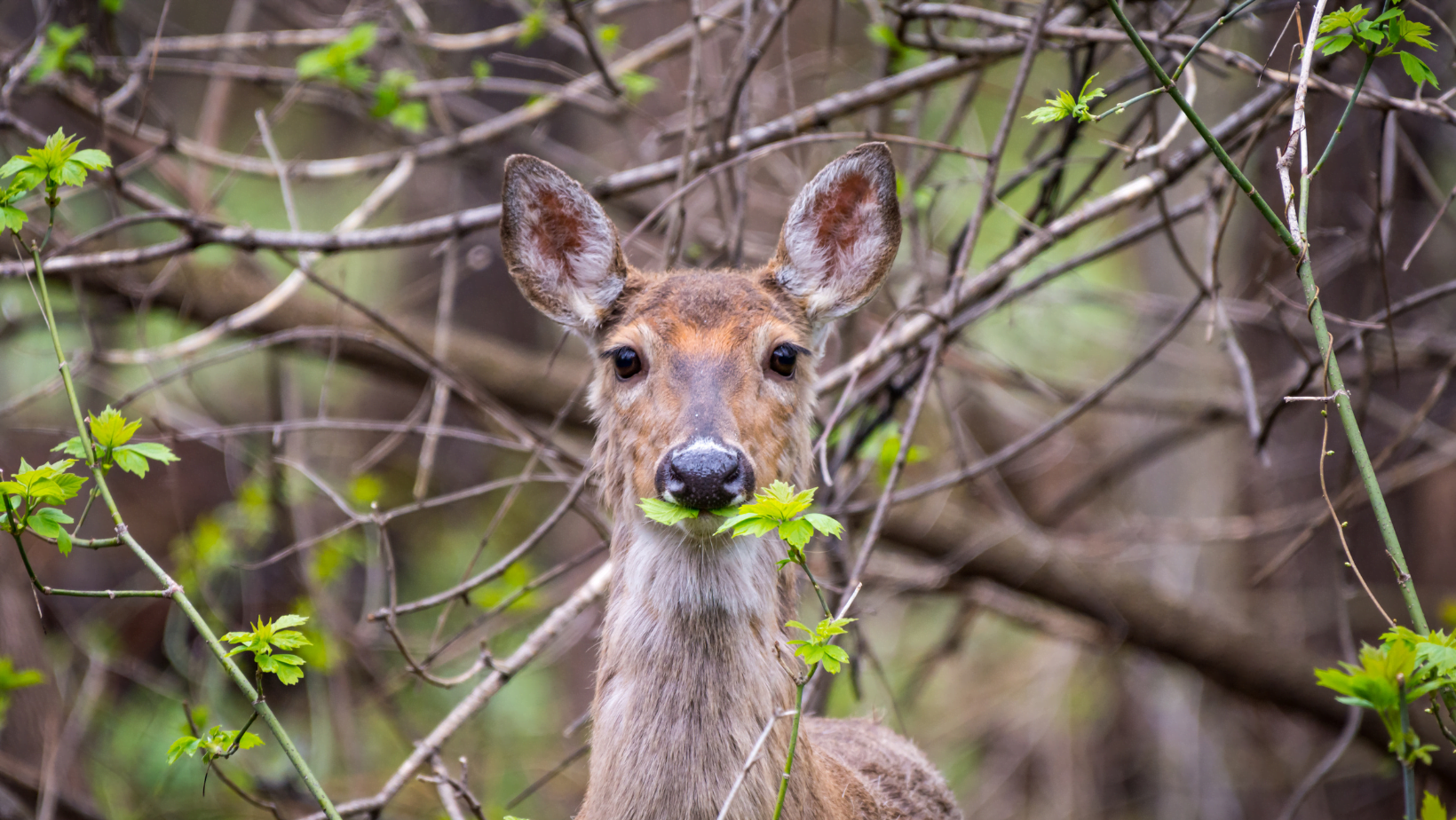 When the weather warms up, deer will come out of the woods to eat. They will be looking for new green growth to eat. If deer feeding or rubbing is taking a toll on your property's landscaping, give us a call at ohDEER to schedule a spraying of our all natural Deer Control solution. Safe for kids, pets and nature, our chemical free repellant acts as a deterrent.